Ordering
There are three ways to order.

**Method One is to drop me an email or a phone call to let me know what you want. I can add it up, let you know about any discounts available, and check the shipping charges and let you know. This is necessary for the custom orders. I
can also price the order up and send you a confirming email with an invoice via Paypal. That way you can still use a credit card if that is your prefer method of payment.
If you want to (or need to) contact me prior to ordering, please feel free to:
Email me: Chris@C5Photography.com
Call me: (412) 287-6881
**Method Two is to use the form on each gallery page. These forms offer 5" x 7", 8" x 10", and 11" x 14". As noted before, other sizes are available, but you will have to contact me to discuss cost. Each form has two drop down menus. One is for the print name and the other is for the mat color. A choice is required for both menus. The forms on each gallery page is through Paypal, so payments are secure. You can click on the paypal link before checking-out to view the site. Paypal no longer requires a buyer to have an account. The checkout page is secure.
**Method Three, you can Visit My eBay Store: C5Photography. For those who are more comfortable with eBay, I have a store set up there. Simply click on the link or visit eBay stores and search for C5 Photography.
Click the button below to view the contents of your cart.
Shipping

**Cost - All orders are combined and shipped for one flat rate of $5.00. You can order one print or one hundred prints. The shipping cost will still be $5.00. Insurance is not included in the $5.00 charge. I have not had a damaged package yet, but if you prefer to have shipping insurance, I will charge an additional $1.35. This is also a flat rate. Any orders above $50.00 will still have a $1.35 charge. Even though I have not had a package damage, if the customer does not request insurance and the package is damaged, I cannot be responsible. The shipping charges above are for domestic shipping only. International shipping is available, however, please contact me to discuss the destination and shipping cost.
**Shipping Method - All orders are shipped via USPS Priority Mail. By using this method, it gives me a sturdy box to protect the prints.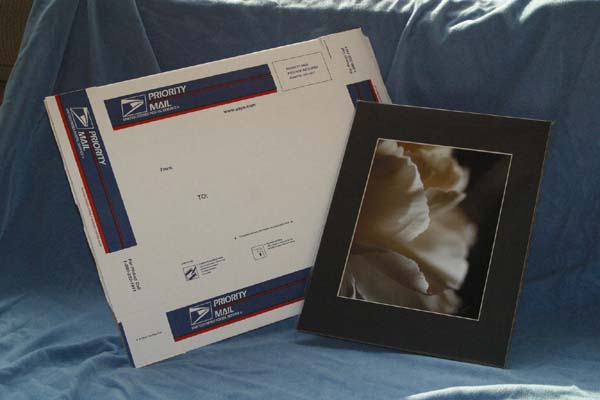 **How Long Before Item Ships - It usually takes me about 1 - 2 days to get a print ready to be able to ship. This is for in-house work (all 5" x 7" and 8" x 10" prints). Any custom work, or prints larger than 8" x 10" will take a about 1 - 1 1/2 weeks. Usually not much more. Please contact me about lead times of custom work or larger prints.
_________________________________________________________________________________________________________________

About the Artist Available Products Up Coming Shows Contact Me Display Ideas
Galleries